Product Description
Embroider Your CosyDogs Fleece Dog Harness
Size's 3 to Size 4
This Range Of Sizes Will Fit Medium Size Dogs With A chest Size From 49cm to 78cm
Size 3: 49-70 cm - Beagle - Bichon Frise - Cocker Spaniel - Jack Russell - West Highland Terrier Size 3.5 50-75cm - Large Cocker - Terrier Crossbreeds - Spaniels - Large Border Terrier Size 4: 51-78 cm - Border Collie - Corgi - Springer Spaniel - Staffordshire Bull Terrier
FEATURES:
Easy fit dog harness, no lifting and putting the dogs legs through to fit in.
Undo the two side clips to fit, all clips fully tested.
Soft fleece fabric, no rubbing from the strong webbing.
Fully adjustable on both sides of the harness, non-slip adjusters.
Very comfortable for the dog, no pulling around the neck part.
Let the dog walk freely with the dog harness still on.
Machine washable.
The Front Chest Ring Option The front chest ring option is a D Ring that attaches to the chest part of the harness giving you two points of control. Recommended by dog trainers when training you dog. Can also be used to attach a dog name tag as well.
We can exchange the harness if the size is incorrect, but not the cost of the embroidery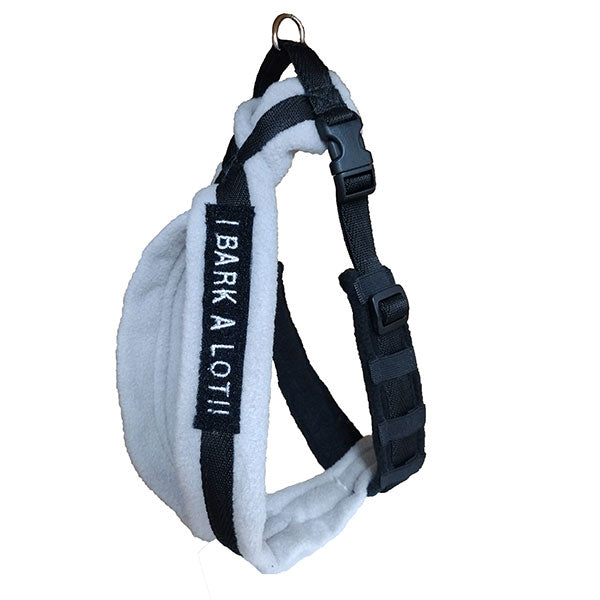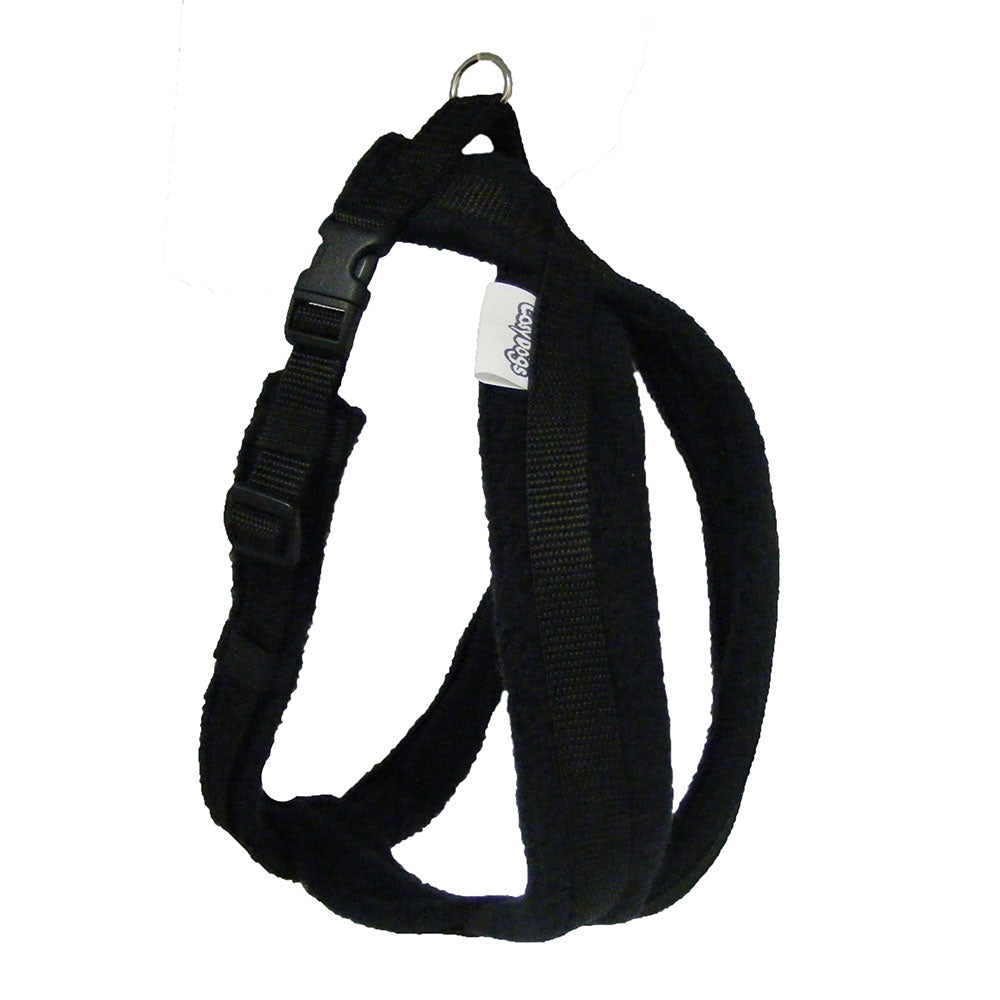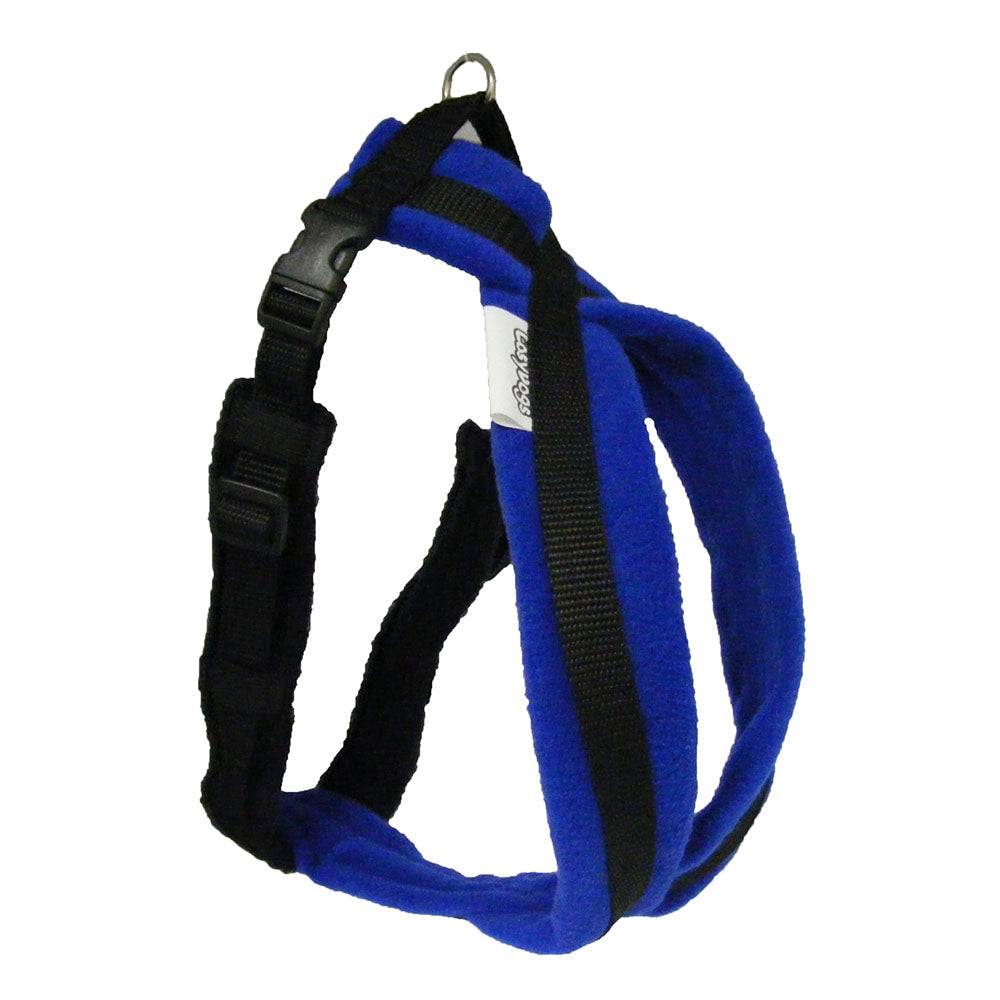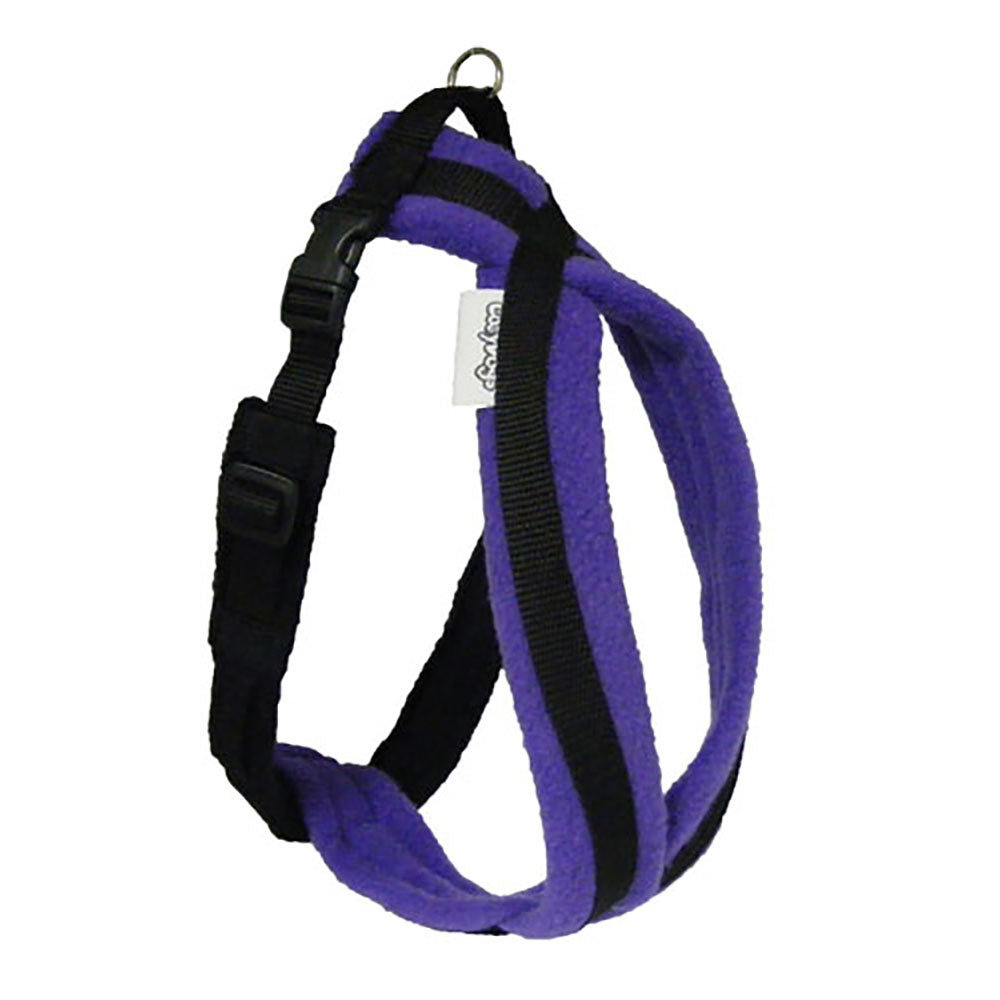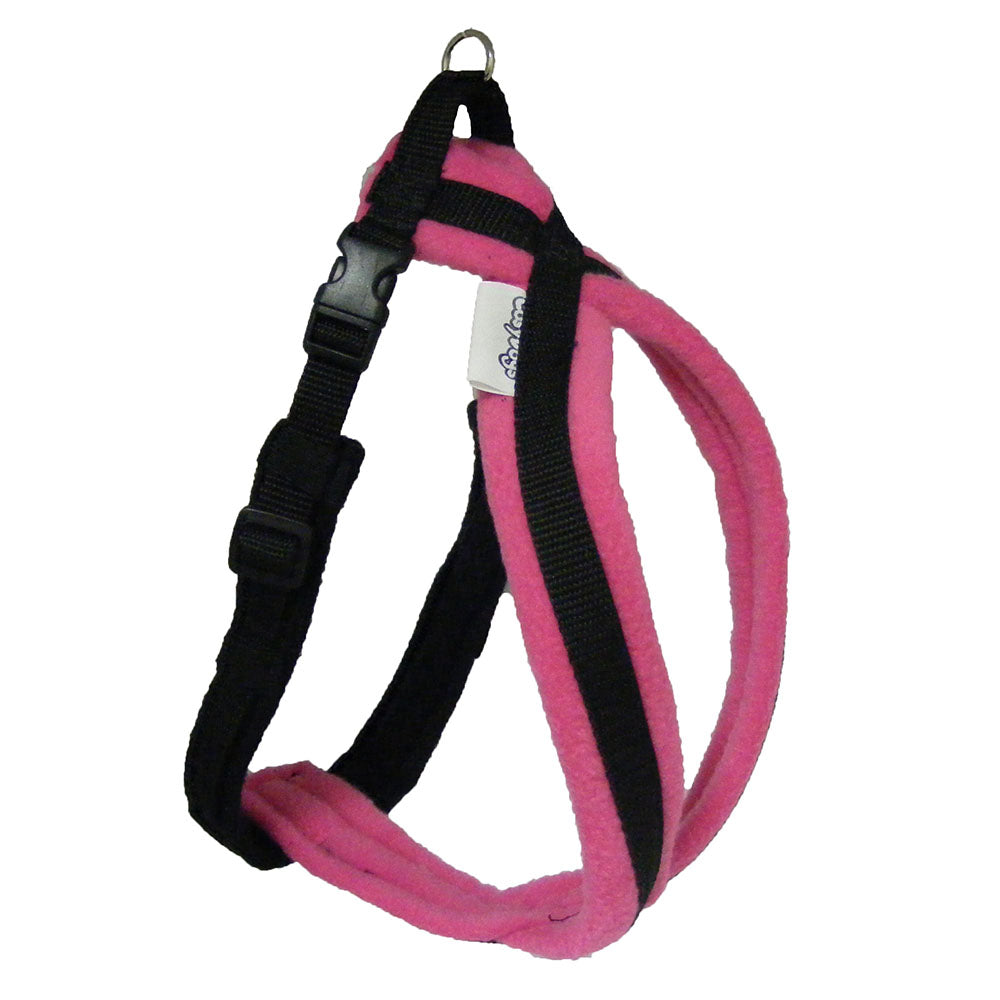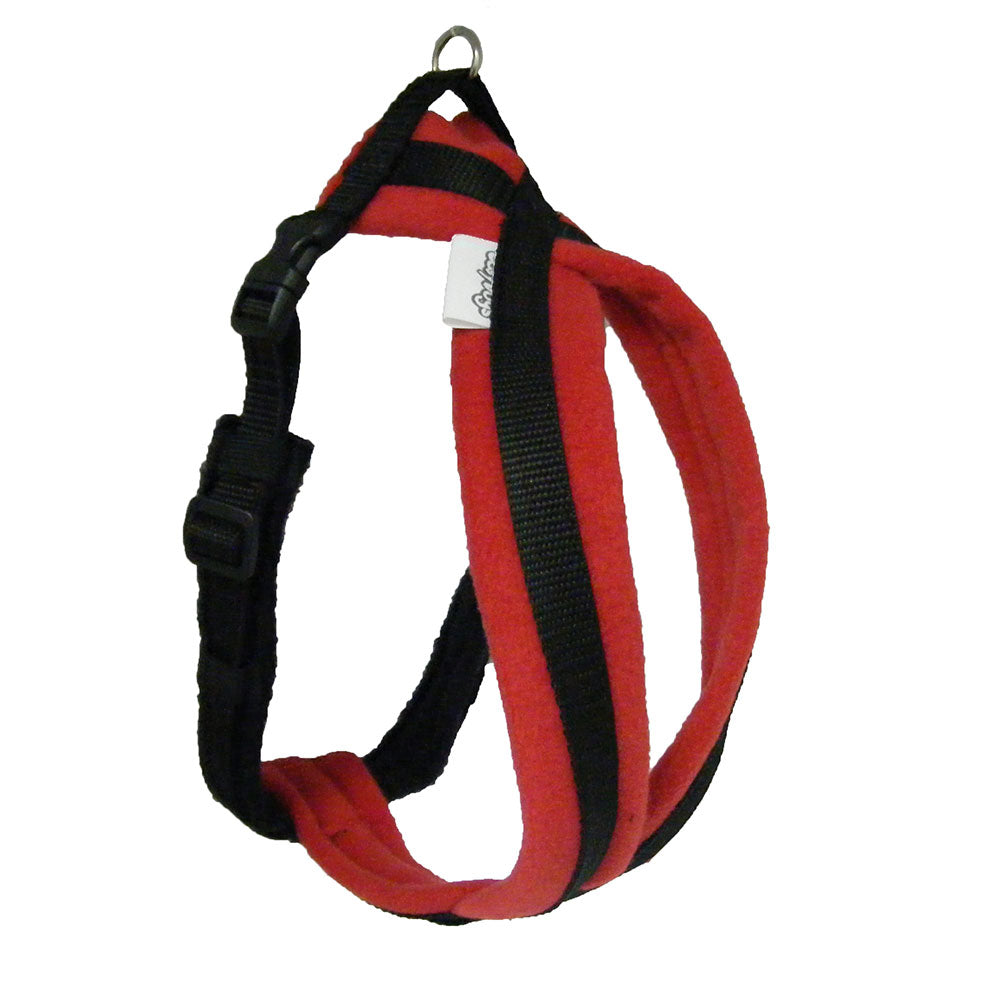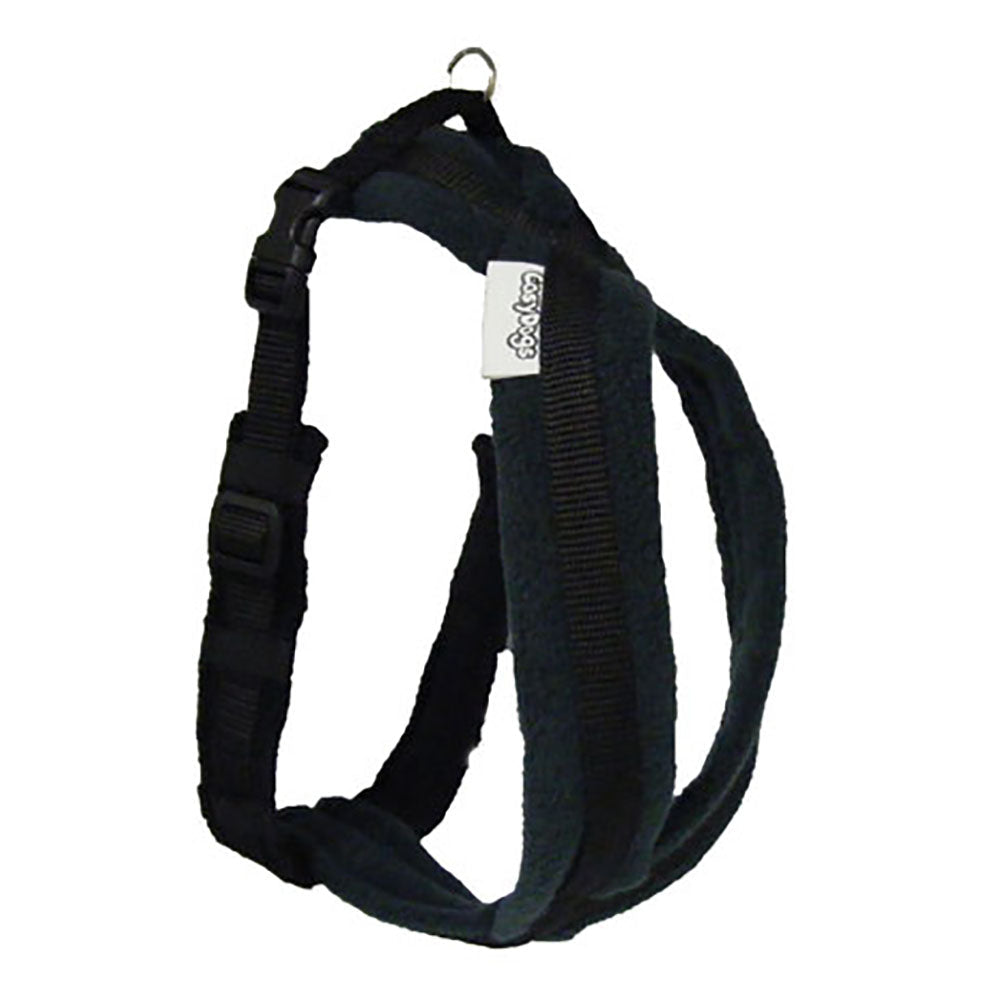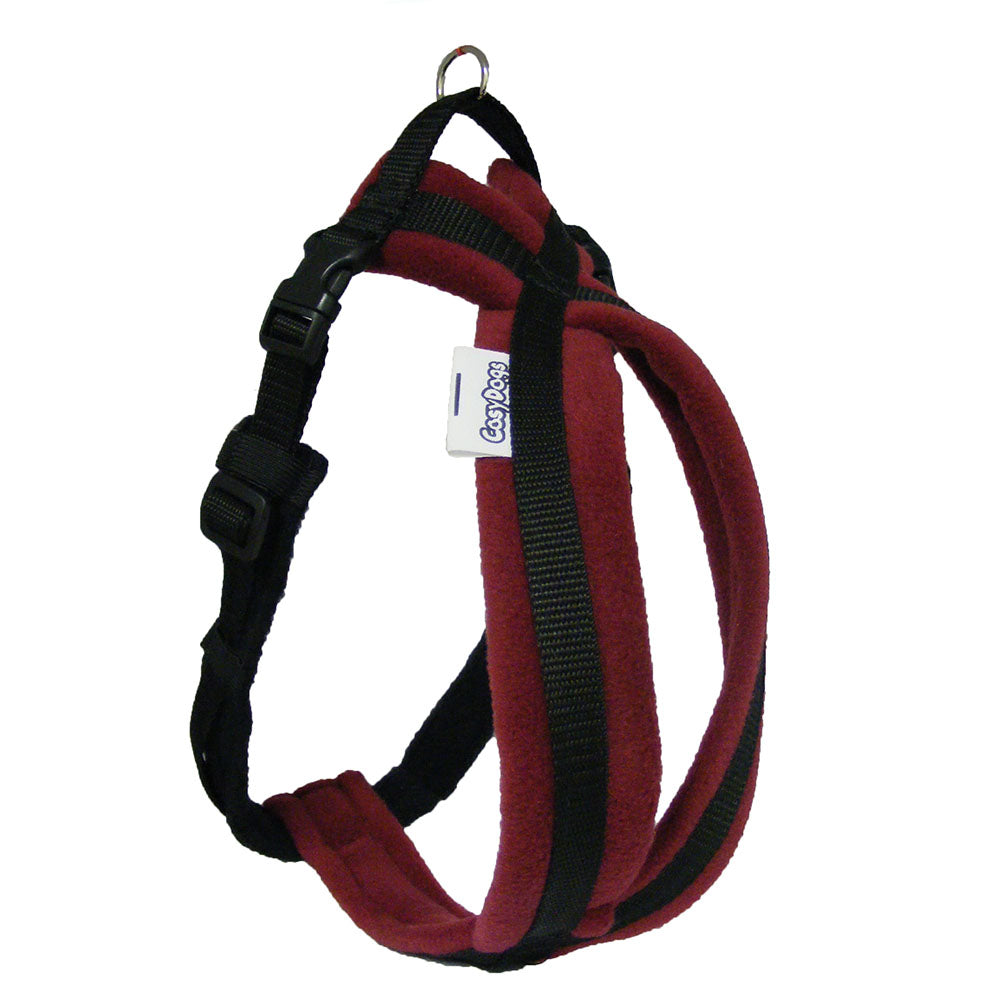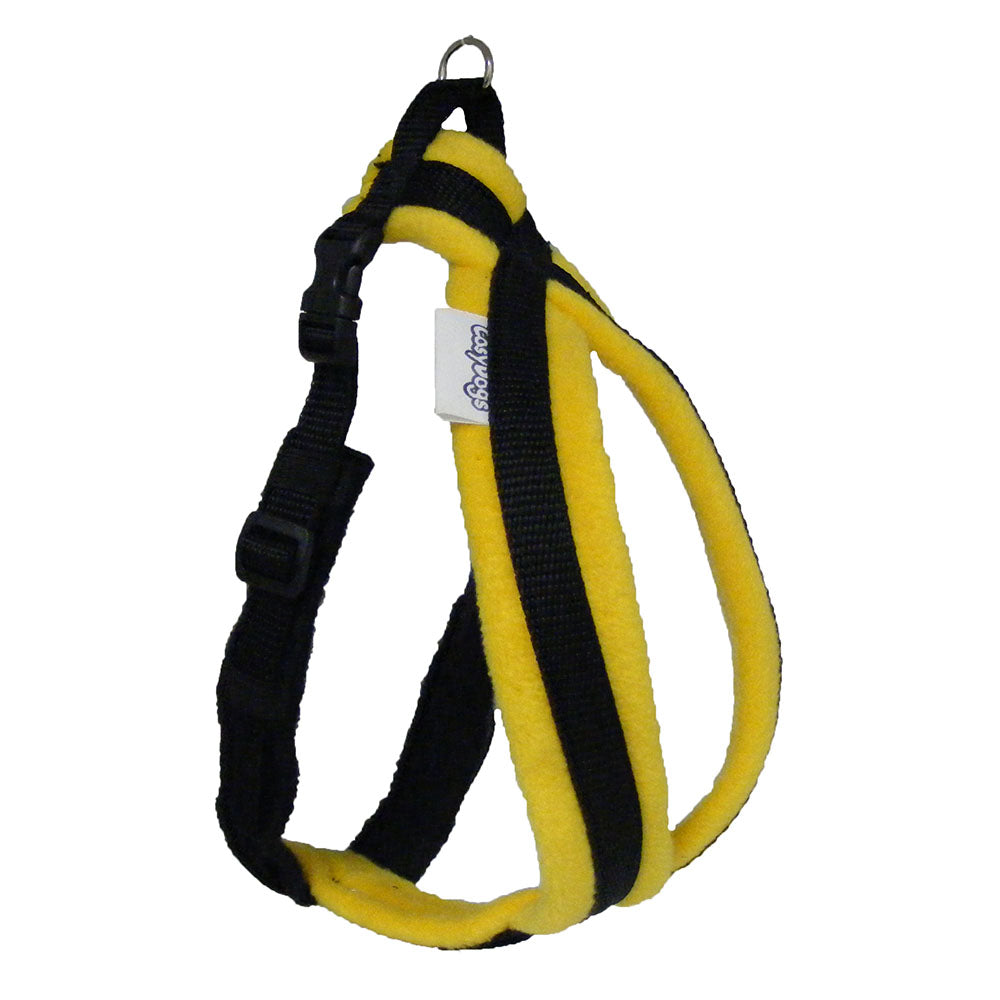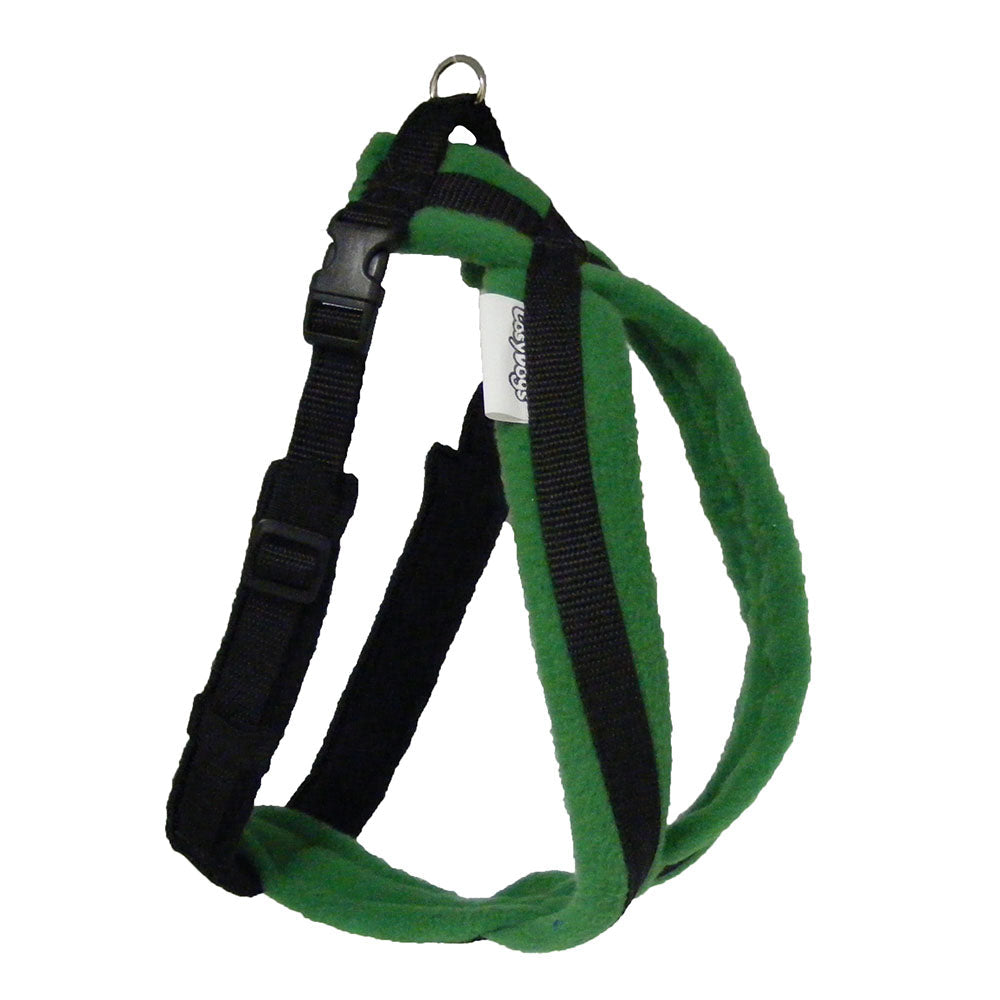 Let customers speak for us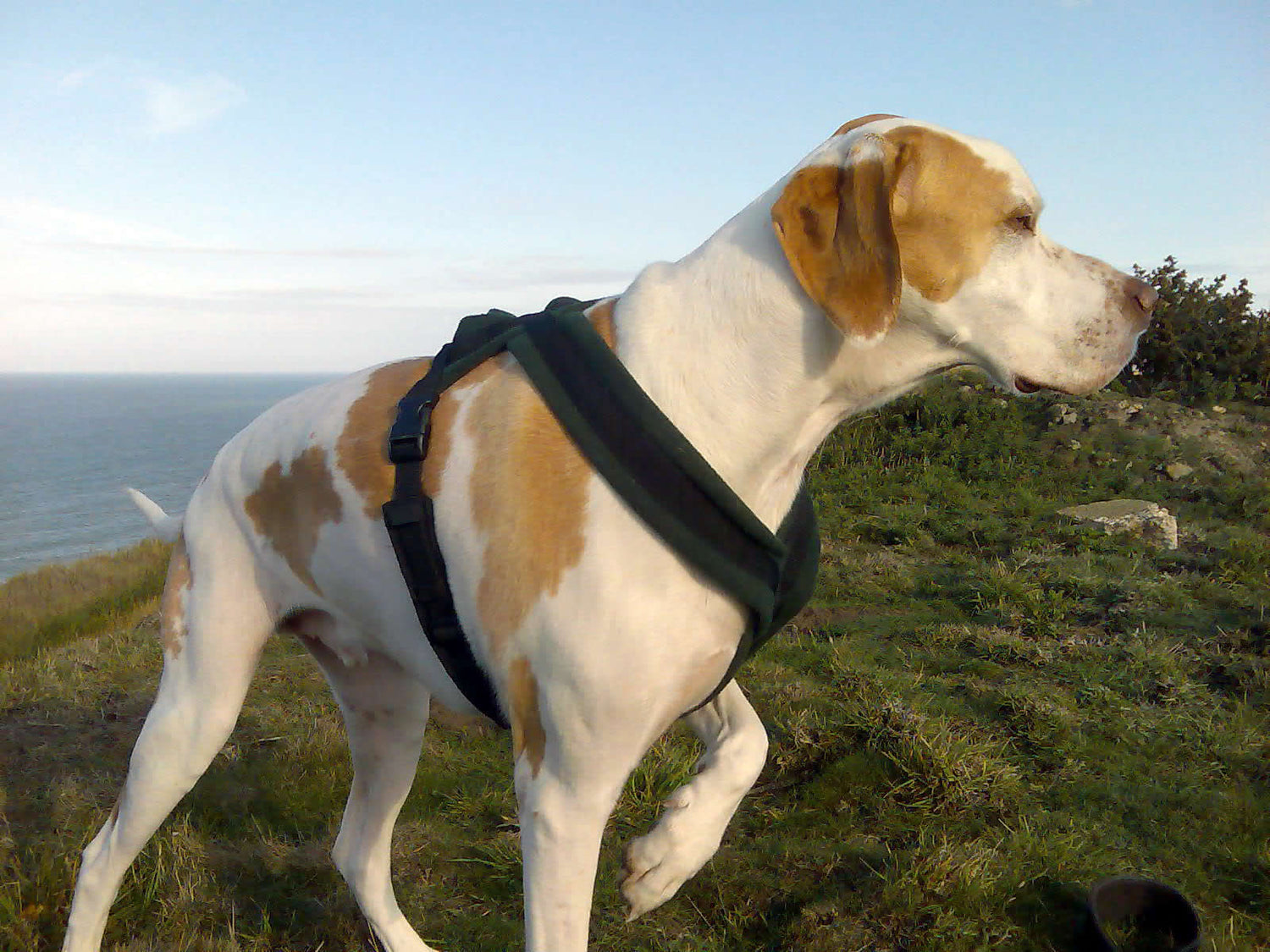 Dog Harnesses
Fleece lined harness providing the perfect fit and comfort for your dog on walks all year !
Buy Harnesses
Free Shipping Order Over £65

When you spend over £65 we will send your order by free delivery

Next Day Delivery

Place your order by 12 noon Monday to Friday for next day delivery
About CosyDogs
About CosyDogs

Our dog harnesses are specially designed to minimise chafing and are surprisingly strong and light. All dog harnesses are available in sizes to suit all breeds and sizes of dog and can be tailored to meet special canine needs.

We also have a great range of matching fleece dog collars, dog leads, dog car harnesses, quick release dog collars and the latest padded fleece body dog harness.

All CosyDogs dog harnesses collars and leads and products are made here in the UK by us.
Adjusting Your Harness

When receiving your new CosyDogs harness this is how it will be set
The position of the two sliders are almost on the fully adjusted setting


Just simply move the sliders towards the clips to make bigger and to the underbody to make smaller, when adjusting pass the sliders through the elastic to keep the fleece girth flat

For futher information, follow our dog harness size adjusting step by step guide
Dog Harness Size Guide

Because dogs come is all shapes and sizes, so do our products - Please look at our handy sizing chart

How to measure your dog:
All you need to do is measure around the chest part, just behind the front two legs, see measurements below for some indication.

Size 0: 40-50 cm
Size 1: 45-55 cm
Size 2: 43-64 cm
Size 3: 49-70 cm
Size 4: 51-78 cm
Size 5: 62-85 cm
Size 6: 75-102 cm
Size 7: 90-125 cm

To get the perfect fit harness for your dog, please view our Dog Breed Size Chart
Delivery Charges